So it's the weekend and as I'm super cool, I figured you'd like to know what kind of crazy/happening shinnanigans is going down. Maybe. I don't care.
Video Games:
The Walking Dead-
With season 1 of The Walking Dead game over, I figured I'd use this break before season 2 starts to catch up on the last 3 episodes of S1. So I brought them (high five!). Oddly, they decided to download in descending order, which I found very scary. Off to a good start!
On: PS3
Using: My hands, contoller, electric
Contains: Episodic content, Zombies, decisions
Oh, I agree EA, this is much scarier.
Dead Space 3 (demo)-
I don't like Dead Space 3. I liked Dead Space 1, I loved Dead Space 2. But this? This I don't like. Then again, I haven't played it yet, so I might like it.
Except I probably won't.
On:
PS3
Using:
My hands, contoller, electric
Contains:
Space, Death, uncontrollable urge to not play.
Metal Gear Rising: Revengeance (demo)-
It has Raiden in. Not MGS2 "naked Raiden who looks like a girl", Raiden, but cool cyborg ninja ass kicking Raiden. You can cut things into pieces and steal soldiers spinal cords and do a million hit juggling combos. Not naked, though.
On: PS3
Using: My hands, contoller, electric
Contains: Raiden, swords, fast action. Blonde hair.
The Cave (trial)-
The Cave is an adventure game in which apparently I can control three of seven characters at once to explore a mysterious cave I don't care about while solving puzzles and stuff.
On: PS3
Using: My hands, contoller, electric
Contains: A Monk, an Adventurer, a Hillbilly,
a Scientist, some Twins, a Knight and a Time Traveller
TV:
British TV at it's finest
Top Gear-
Possibly one of my favourite series returned last Sunday, but as I was busy
Hunting
(
not real hunting
), I recorded episode 1 of series 19 via the magic of Sky+ and will be watching today with great glee.
On: BBC2 HD
Using: TV, Sky+
Contains: P45, cars, celebrities, funny vroom vroom noises
Arrow-
My favourite show on TV at the minute, CW brings the DC character to life with pretty darn good results. **Honesty Alert** Okay, okay, I'm not actually going to be watching this today/tomorrow, BUT, it's on on Monday, so I'm including it. So there.
On: Sky1 HD
Using: TV, Sky+
Contains: Arrows, hoods, muscles, breasticles, rich people
He's so popular, you guys
The Following-
Again, I haven't watched this, even though it's like, two episodes in, but my girlfriend/fiancée/wife (she's all the same person!) tells me it's very good, so I guess I'll give it a go.
On: Sky Atlantic HD
Using: TV, Sky+
Contains: People following Kevin Bacon? 4G with EE?
Movies:
Source Code-
Some film with some people in it where apparently some soldier wakes up in the body of some other guy and discovers he's part of a mission to find the bomber of a Chicago commuter train. As you do.
On: Channel 4 HD
Using: TV, Remote
Contains: Actors, Actresses, a bomb, a train.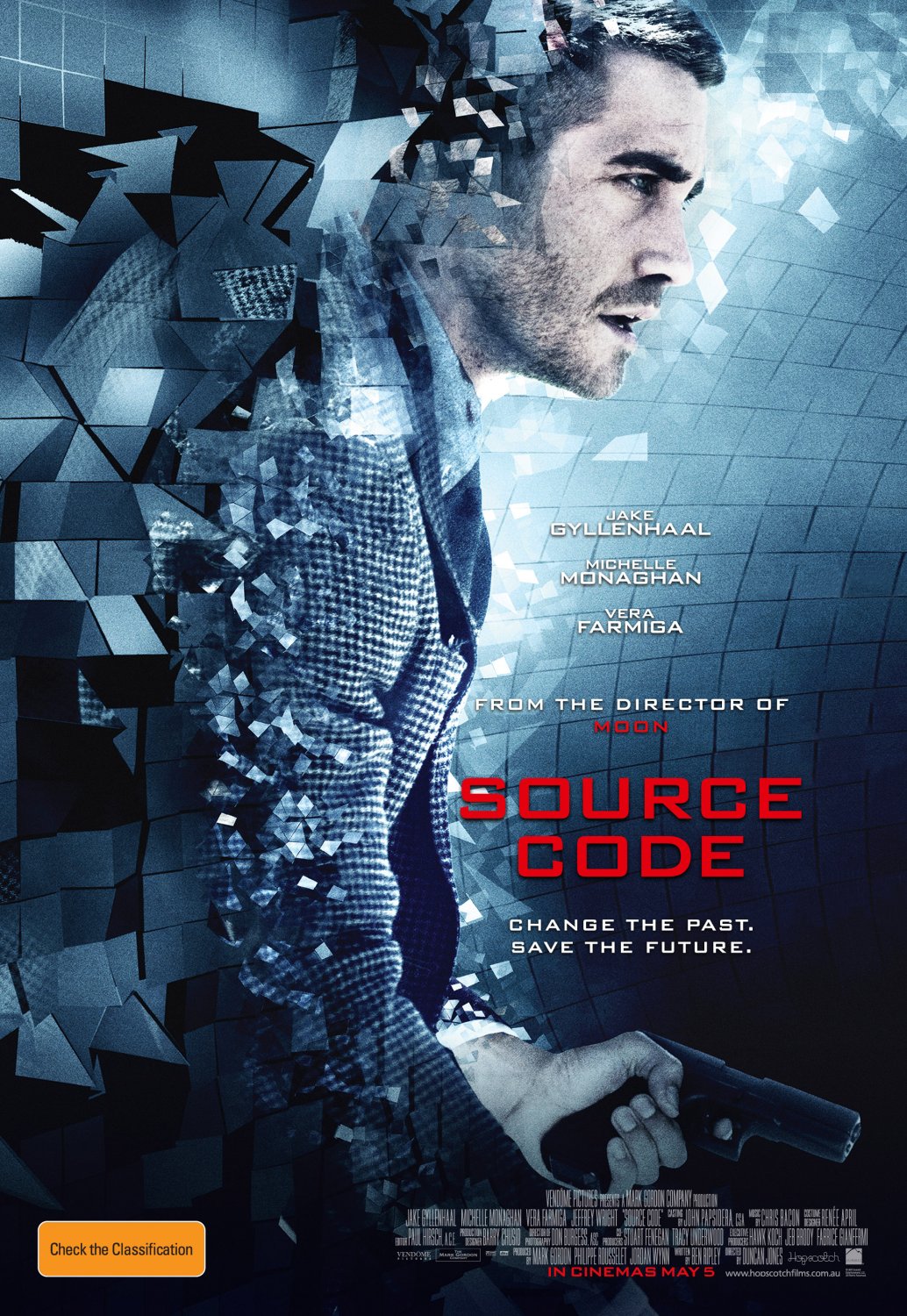 This Source is all over me!