:: Two Best Friends Play The Walking Dead (Part 1) ::
Off to a new, dumb adventure. Pat causes a false start cuz subtitles, Matt is bad at videogames, and they both learn that maybe kids aren't so god damn terrible after all. Also zombies.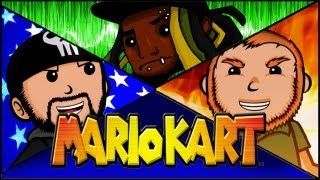 :: Super Best Friends Brawl - Mario Kart ::
Nintendo's sick death race is the grand stage in which this warriors will lay themselves bare. Bodies will be strewn all over the ground, shattered, like the pendelum of a clock long broken.