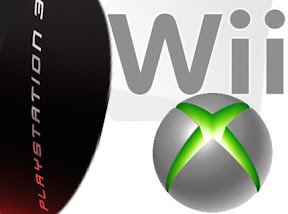 Industry Gamers
has quoted Sterne Agee analyst Arvind Bhatia as saying, "Some of the developers we spoke to indicated to us that the console will have 50 per cent more processing power compared to the PS3 or Xbox 360. This is yet to be confirmed by Nintendo."
To be honest, we can't really put this out as groundbreaking news, as the Xbox 360 is 6 years old, and the Playstation 3 is 5 years old, so for a 'new' console to be 50% more powerful, well, that's not exactly on the wow factor.
Why? Well, Nintendo is already a generation behind in terms of graphical technology with the Wii, so the Wii U is kind of already redundant in terms of graphical prowess. But it points more to the direction of when Sony and Microsoft release their next consoles, will they then leave the Wii U in the same position as the current Wii?
Obviously, it all ultimately comes down to the games, and whether or not third party developers make full use of the Wii U's innovative new controller.
Only time will tell.