Unless it's some form of bill, it's nice to get post.
Even nicer, when it's a free game, before it's released, to play and review.
Today, it's Transformers: Dark of the Moon (PS3).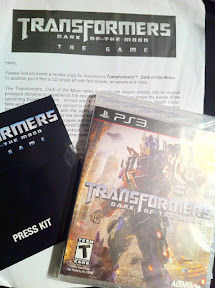 Hopefully, it'll be better than the last Transformers movie-tie-in game. Review up soon!
Either way, I love being a journalist.