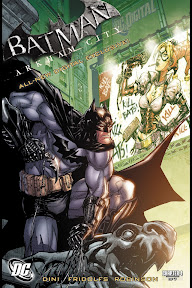 Sure, we've had
concept art of Robin
for one of our most anticipated games, Batman: Arkham City, but is this the final look?
It's episode 4 of the Arkham City mini series; a comic series bridging the gap between Arkham Asylum and Arkham City, and the latest instalment sees the Boy Wonder in new threads *gasp* on patrol without Batman. We've posted some pics below to goad you into buying the digital only comic (c'mon, it's only 59p).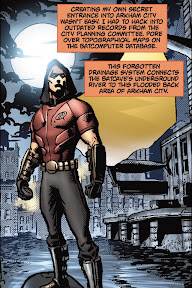 It's not far off the concept art, but we're still not totally loving the hood, but the whole look gives the boy wonder a kind of Assassins Creed/inFamous kind of vibe.
And that's fine with us.
Download the comic via the
DC Comics App